The Microbiome Movement partners with cutting-edge service providers with capabilities in sequencing, bioinformatics, fermentation, formulation, greenhouse and field trial design, in addition to regulatory consulting in an attempt to unite the value chain and further the progress of this emerging field.
If you have relevant capabilities in the microbiome space and would like to align your brand with this market, partner with us to promote your capabilities through a bespoke commercial package.
Email partner@microbiome-movement.com to learn more or download the partnership prospectus.
Our Last Physical Event Landscape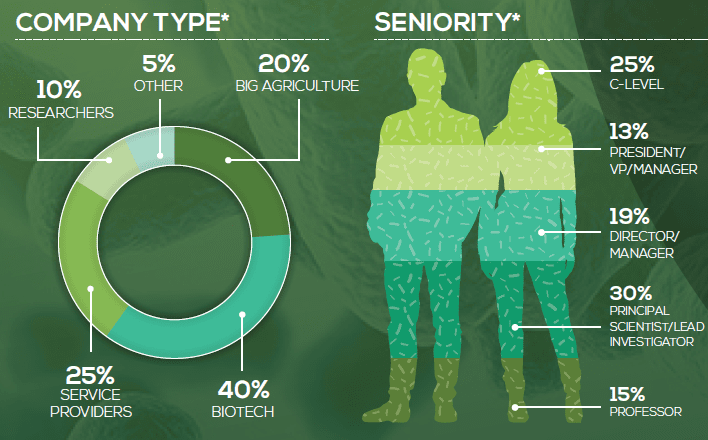 Snapshot of Previous Attendees